The Salvation Army Arlington Corps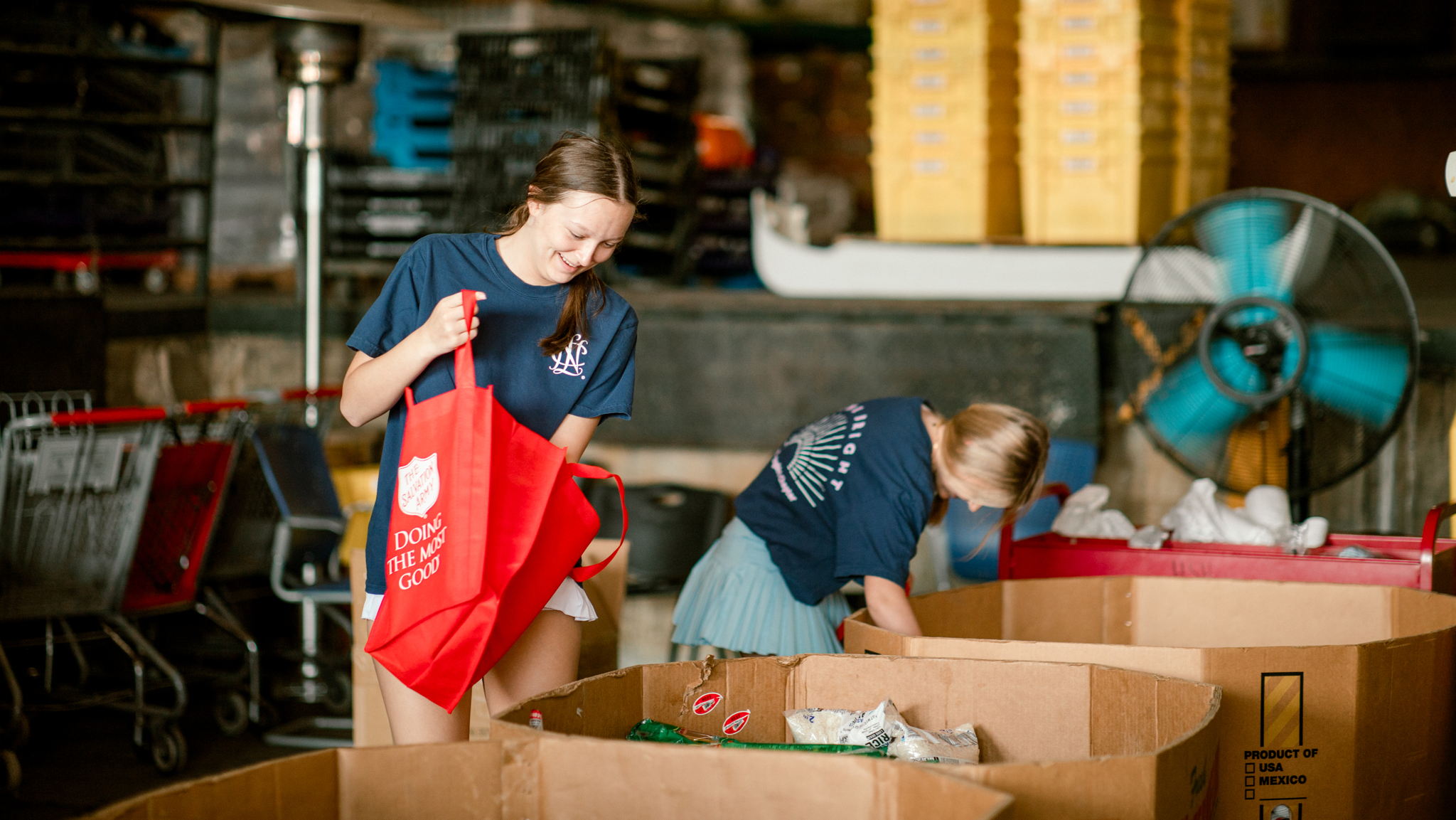 Every dollar raised will support the initiatives of The Salvation Army of Arlington.
$2,383
raised by 10 people
$2,000 goal
Lieutenants Konstantin and Anna Maslenikov
712 W. Abram St.
Arlington, TX 76013
Phone: (817) 860-1836
Year-round Services
Food Pantry: Tuesday and Thursday from 9AM-3PM
Family Life Shelter: Open year-round for families experiencing homelessness
Case Management: Monday-Friday by appointment
Community Dinner: Saturday at 6PM


Seasonal Services
Cooling Station: Monday-Friday 9AM-4PM, anytime the heat index reaches 100 degrees and above
Youth Education Town (YET) Programming After School Program: Monday-Friday from 3PM-6PM
Summer Day Camp: Monday-Friday from 7:30AM-6:00PM
Ministry Services
Worship: Sunday at 11AM
Sunday School: Sunday at 10AM
"Bring Back the Table" Fellowship Night: Wednesday at 6:15-8PM *Includes family meal, youth character building, and adult bible study
Teen Programming (Middle & High School): Thursday at 6PM 
Children Programming (K-6 Grade): Wednesday at 6PM, starting in August
Women's Ministry: Fellowship: Every Friday at 10:30AM
Men's Fellowship: Friday at 6:30PM at Fort Worth ARC *2901 NE 28th St, Forth Worth 76111
FAMILY LIFE CENTER & YOUTH EDUCATION TOWN
Located northeast of the University of Texas at Arlington campus, The Salvation Army's Family Life Center and Youth Education Town in Arlington meet the needs of a broad cross-section of the community. The center provides opportunities for worship, education, recreation, music, and community activities.
The Family Life Center provides a shelter designed to take families from being homeless to being stable and productive members of society. It is one of the few shelters in the area where families are able to live together as they strive to get back on their feet. Activities within the Family Life Center include the job skills, parenting classes, finance classes, and more.
The North Texas Youth Education Town, a legacy project from Super Bowl XLV, meets the needs of youth and families by dealing with educational, spiritual, and health issues. The program consists of an after school program, summer day camp, homework assistance, music, dance, arts, and more.
For more information please visit -
https://salvationarmyntx.org/north-texas/arlington
Make a hands-on impact and volunteer with your neighborhood Salvation Army! See our volunteer opportunities and sign up at the link below. 
https://www.cervistech.com/acts/webreg/eventwebreglist.php?org_id=0146