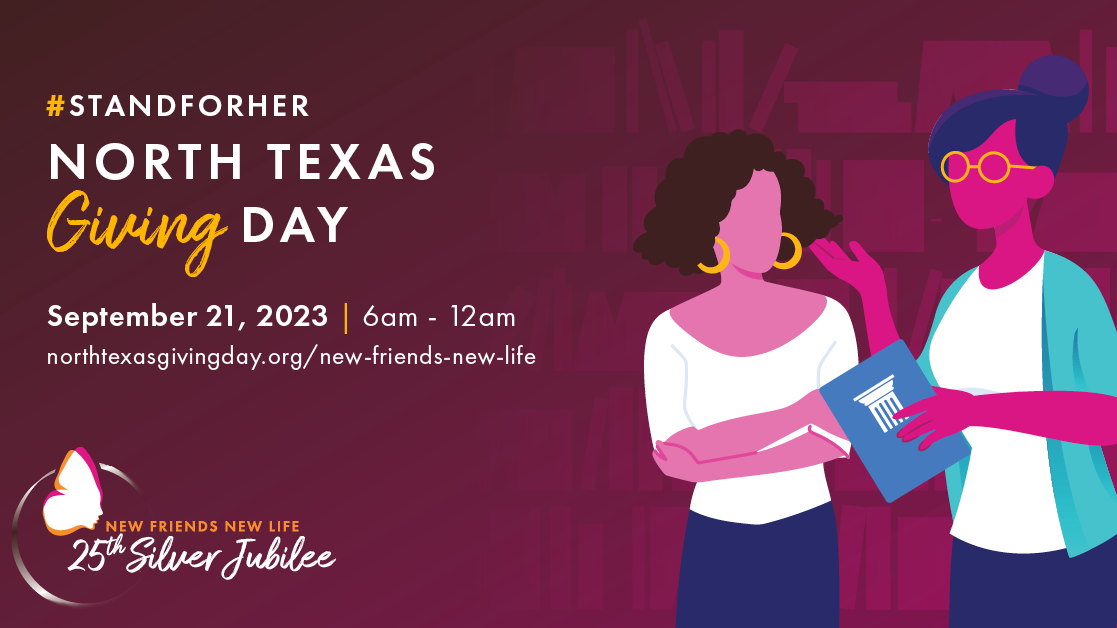 Join me in the fight against sex trafficking and help support trafficking survivors.
$195
raised by 5 people
$100 goal
Hi Friends and Family! I am so glad you have taken the time to check out this page and learn more about a mission that means so much to me:) I am so blessed to have the opportunity to work for an agency that is doing amazing work in our community, and I wanted to invite you all to join me in supporting this special mission (read below). 
Did you know that 77% of victims worldwide are trafficked in their home country? Texas ranks second nationally for trafficking prevalence, with 313,000 statewide victims of sex trafficking each year. In Dallas, the illegal sex trade generates $99 million annually. 
New Friends New Life (NFNL) has been serving women and girls who have been impacted by sex trafficking and/or exploitation for the past 25 years in North Texas, through case management, trauma-informed counseling, and economic empowerment/educational support. NFNL is creating a community where women and girls can soar above the limits of their past and achieve their dreams.
Last year alone, NFNL served 357 women and girls who are survivors of sex trafficking and sexual exploitation. 
Will you join me and support NFNL's critical work in our community by making a donation and helping us get to 250 donors in honor of our 25th Anniversary?