J.E. & L.E. MABEE SOCIAL SERVICE CENTER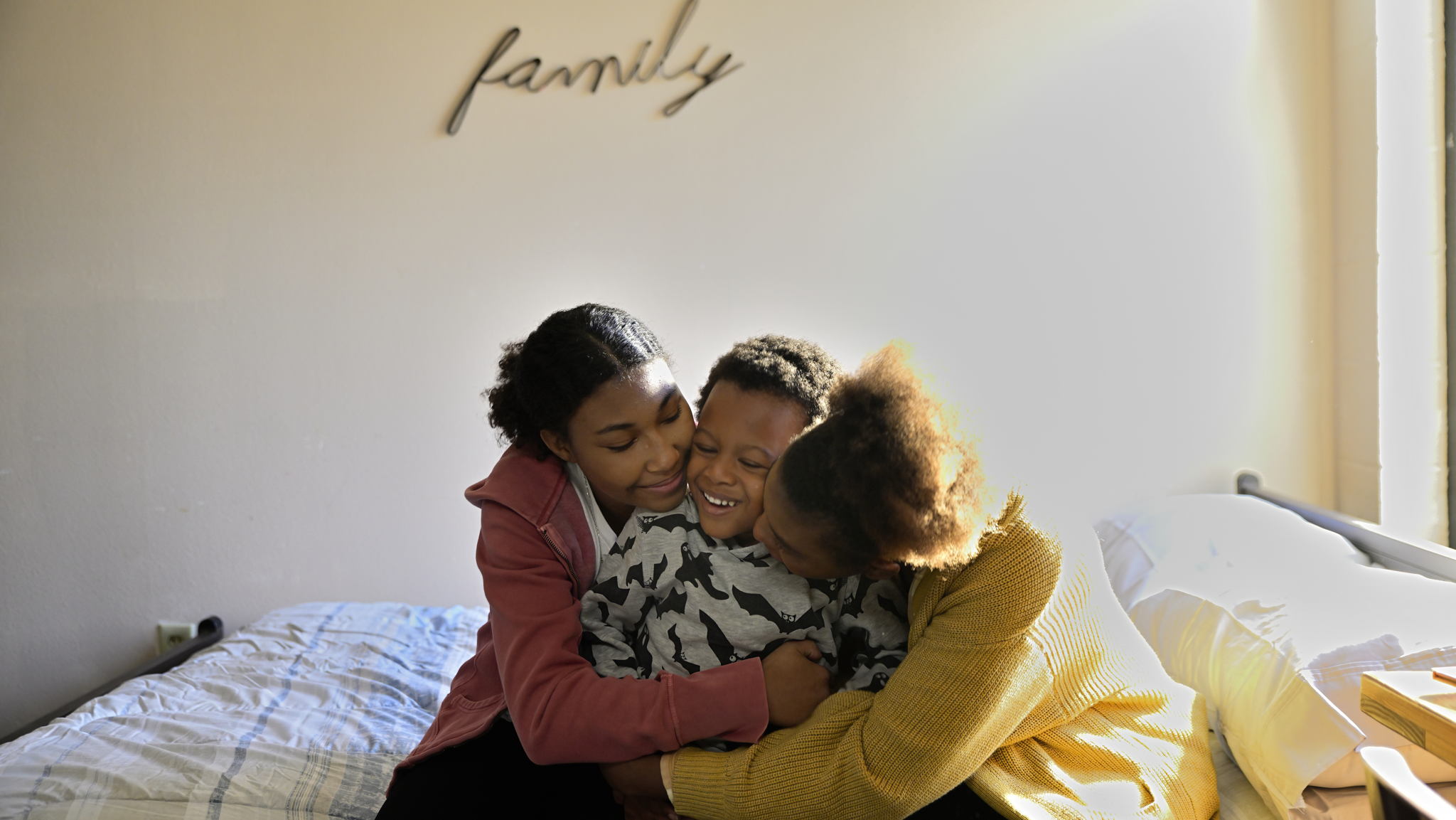 Please help us in raising funds to support the work of The Salvation Army of North Texas.
$25
raised by 1 people
$2,000 goal
Majors Frankco and Martha Higdon
J.E. & L.E. MABEE SOCIAL SERVICE CENTER
1855 E. Lancaster Avenue
Fort Worth, TX 76103
Phone: (817) 344-1800
Year-round Services
Food Pantry: Wednesdays from 9-11AM and 2-4PM
Emergency Family Homeless Shelter: Open year-round for families experiencing homelessness
Daily Meals for the Homeless: Open year-round for all experiencing homelessness
Seasonal Services
Cooling Station: Water is available for distribution upon request and through the food pantry during pantry hours
Overnight Warming Shelter: Open when temperatures reach 40 degrees with wet conditions, 35 degrees in dry conditions or when there's a wind chill below 32 *Offered to families and single women, if space is available
Ministry services
*Through the Lancaster Corps
Worship: Sunday at 10:30AM and 5PM
Bible Study: Wednesday at 9AM
Sunday School: Sunday at 9:45-10:30AM
Sunday Service: Sunday at 10AM
Sunday Family Fun Night: Sunday at 5PM
Men's Ministry: Saturday at 11AM once a month
Women's Ministry: Tuesday at 1:30PM 
Women's Activities: Friday from 1:30-3:30PM
Programs and Services Information
Emergency Family Homeless Shelter: Our emergency shelter is open 365 days a year to provide a safe, clean refuge for families with children and single women. Our guests are provided with case management, sleeping accommodations, hot meals, showers, and connection to community resources.
Daily Meals for the Homeless: Hunger and proper nutrition are ongoing issues for people on the streets. To address this need, we serve three hot meals a day for any and all who show up. The free meals are balanced and nutritious to help meet a person's most basic need.
Home Sweet Home: Homeless prevention program for at-risk individuals and families that are on the verge of losing their homes. The goals of this program are to prevent homelessness, support housing stability, and build healthy and self-sufficient families. We value the empowerment, hope, self esteem, independence and dignity of our program participants.
Simon Transitional Housing Program: Program is for unaccompanied single women over age 18 who have a dual diagnosis of mental illness and drug/alcohol addiction. In collaboration with other Tarrant County homeless service agencies, the Simon program provides room and board, as well as life skills, counseling and case management.
S.T.A.R.T. (Stabilizing to Achieve Richer Tomorrows) Program: A program designed to give people who are shackled by a repetitive cycle of homelessness a new start in life. Case managers function as mentors for each person in their care and will actually accompany people from place to place helping them to establish relationships and make the arrangements necessary to move to independent living. The goals of the program are to overcome barriers that contribute to homelessness, increase income, and transition to stable housing.
First Choice Program: A licensed, voluntary, long-term residential treatment program uniquely designed for chemically dependent women and their children.  Participants receive a wide range of services for up to 12 months, including a private room with bath, transportation, off-site day care referrals (based on availability of community partner), group therapy, 12-step meetings (Narcotics Anonymous and Alcoholic Anonymous), substance abuse counseling, experiential learning activities, life skills, parental training, family counseling, money management, and individual counseling.
Housing: The Salvation Army provides Rapid Rehousing and Permanent Supportive Housing at scattered sites throughout Tarrant County.  The programs provide long-term comprehensive case management, and supportive services for specialized populations including homeless, disabled veterans, dually diagnosed and medically vulnerable individuals.  Designed to stabilize housing, increase income through job training/placement referrals, and enhance self-determination, to meet the most urgent needs of the community.
For more information please visit - 
https://salvationarmyntx.org/north-texas/mabee-social-services-center

Make a hands-on impact and volunteer with your neighborhood Salvation Army! See our volunteer opportunities and sign up at the link below. 
https://www.cervistech.com/acts/webreg/eventwebreglist.php?org_id=0146