Illuminating the Literary Landscape for All!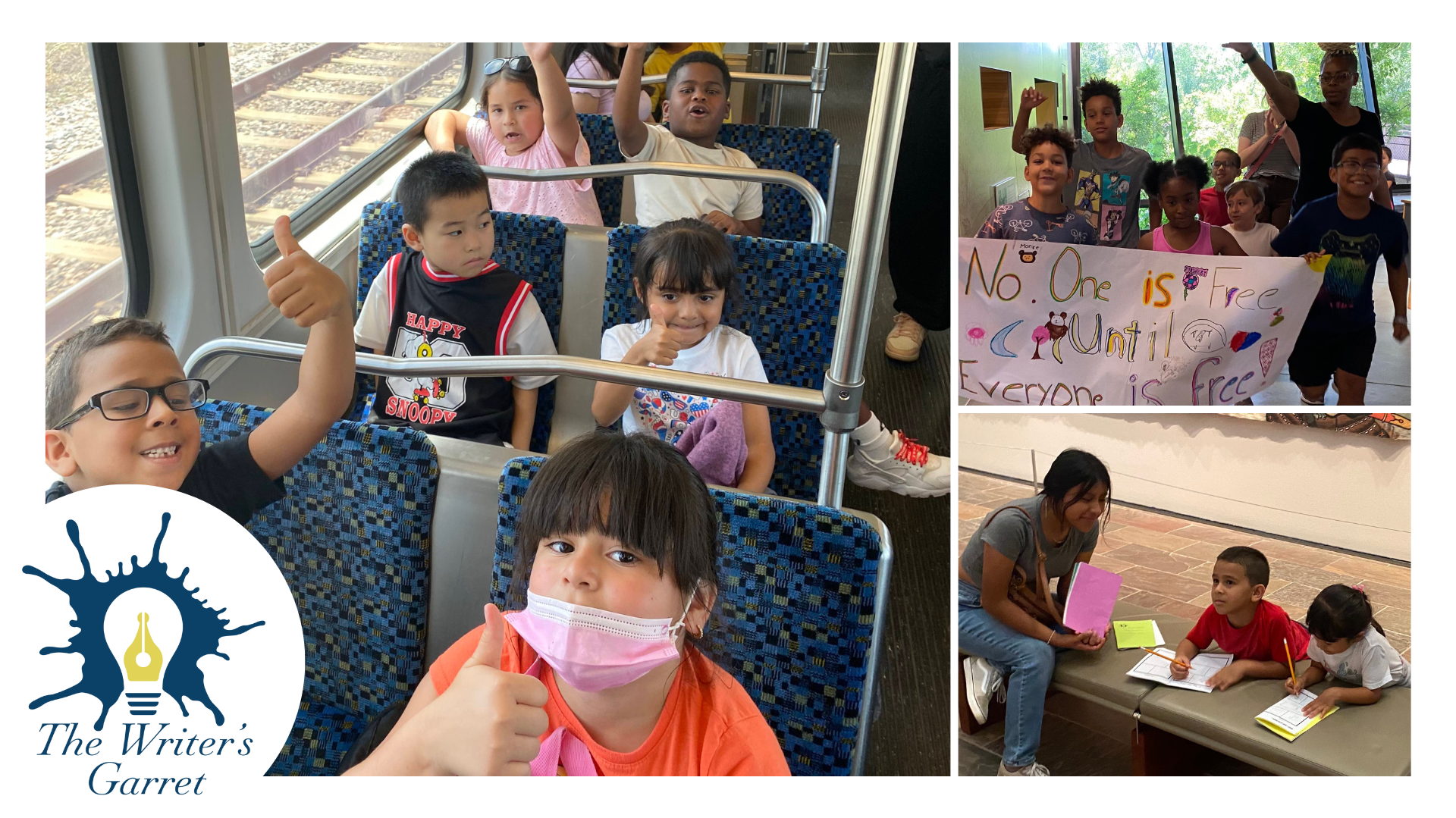 $980
raised by 12 people
$1,000 goal
My relationship with The Writer's Garret has been a kaleidoscopic one. From collaborating on DFW community partnerships within youth development to serving as a board member for the past two years, I am proud to be apart of The Writer's Garret family!
Furthermore, I have seen firsthand how The Writer's Garret has had a transformational community impact by engaging children and youth through the illuminating power of the pen. Their programming, such as Rail Writers and Write to Heal provide a literary experience that breaks barriers and exposes youth to new worlds within their city, gives them the permission to speak and perform their truth, and combine the worlds of art and poetry into life-changing haikus.
Below are a few 2023 highlights that displays how The Writer's Garret truly upholds its mission of connecting people through the power of language:
We won the 2023 Dallas City of Learning Superintendent Award.
Our  innovative Common Language Project reached its widest audience. 
We secured additional support to bring our Rail Writers program to more participants. 
In collaboration with Big Thought, we provided much-needed out-of-school summer learning activities to historically underserved students in Pleasant Grove and West Dallas.
Via the Write to Heal program, we continued offering twice-monthly workshops to populations served by the Cancer Support Community and Challenge America Veteran Arts Community (CAVARTS).
Continued support of local writers and poets through monthly and quarterly events such as the Inner Moonlight series, Turn a Phrase, Stone Soup Peer Critique Workshops.
We kicked off our inaugural Dallas is Lit! literary festival bringing in over 600 participants.
This North Texas Giving Day please support The Writer's Garret by helping us reach our overall goal of $16,000! (Also check out all of the great upcoming events and programming that your donation will support by checking out our website: https://writersgarret.org/