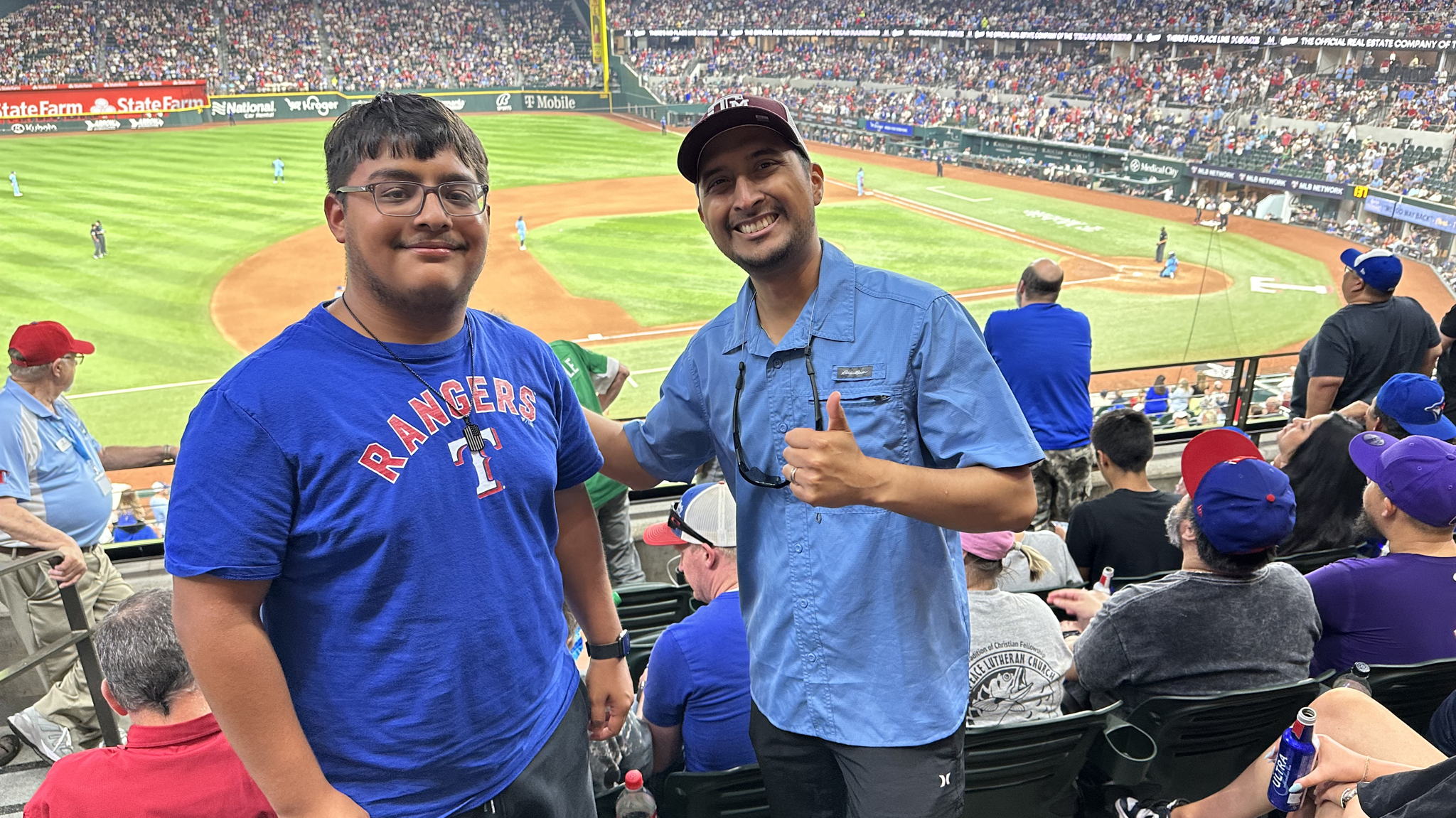 We build and support one-to-one relationships that ignite the biggest possible futures for youth.
$250
raised by 3 people
$3,000 goal
My Passion For Big Brothers Big Sisters
I've been involved with BBBS for nearly 10 years. I believe being there as a support system for children and young adults makes a powerful and positive impact. Being there is the greatest way to support someone. 
My Not So little, Little, Israel! 
Israel and I have been matched since for almost eight years! Watching him grow to a hound adult since elementary school has been amazing. He's done so well in school and is a true little in and off the football field and basketball court. He has a big passion in sports which is where we connect the most. I'm very excited for his future as we've begun talking about what his interests are after high school now that he's a sophomore.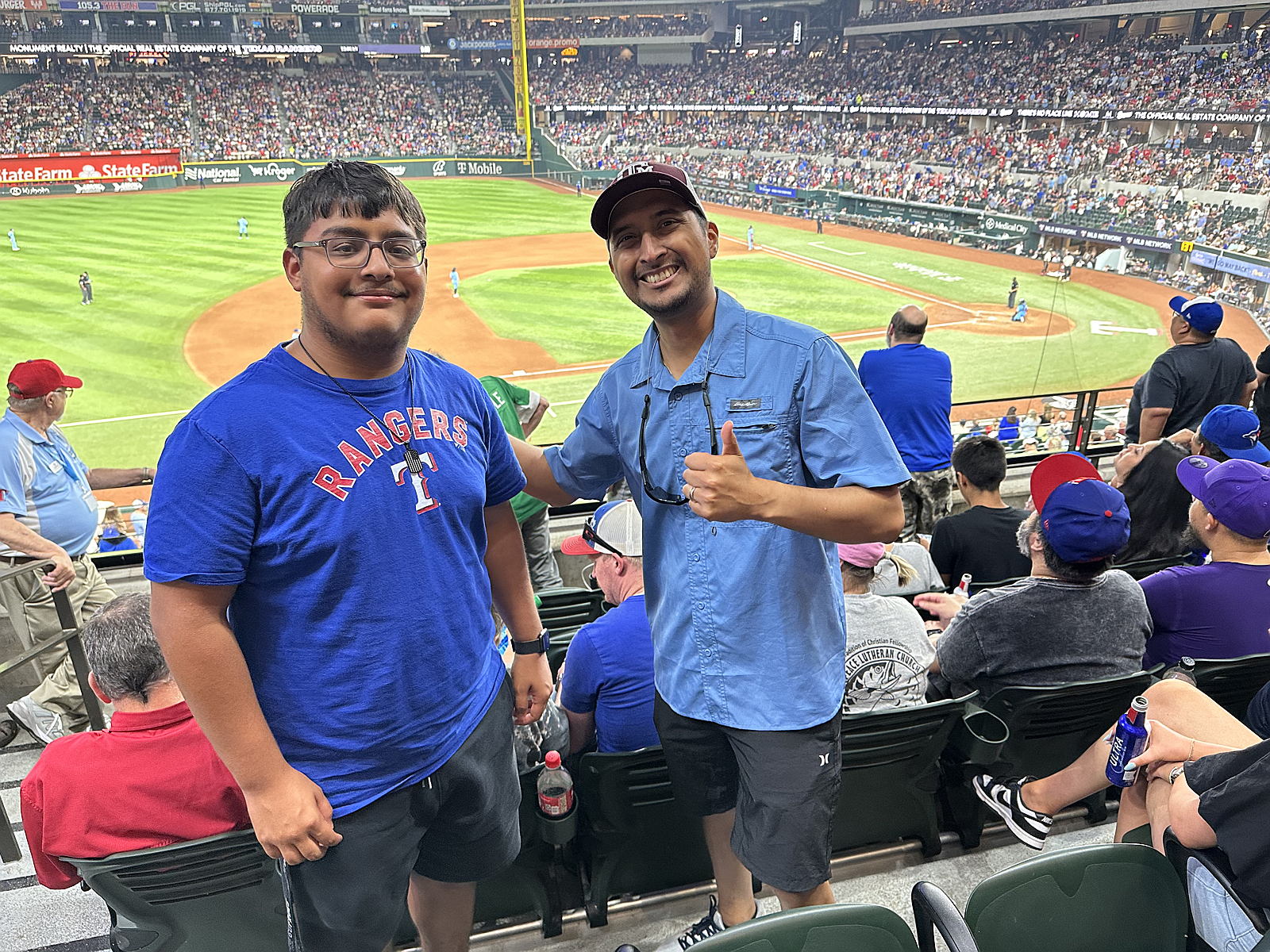 Israel and Sergio at the Texas Rangers Game 2023
Why BBBS
Big Brothers Big Sisters (BBBS) develops positive, meaningful relationships that have a direct and lasting effect on the lives of young people. At the center of our mission is one-to-one mentoring, with each mentor ("Big") spending time with his or her mentee ("Little") through one of the three primary programs: Community-Based, School/Site-Based, and mentor2.0.
Our Fundraising Goal and Impact
As a team of Board Members, our goal is to raise $10,000 or more in support of Big Brothers Big Sisters mentoring program. It costs over $1,200 to start and sustain a BBBS match. This includes everything from background checks and safety training to ongoing match support to ensure the success of each mentoring relationship. BBBS aims to serve over 2,000 children in North Texas this year alone. Your gift will ensure BBBS can match as many children on its waitlist as possible to achieve this goal.