Help Sharon support Faith & Grief Ministries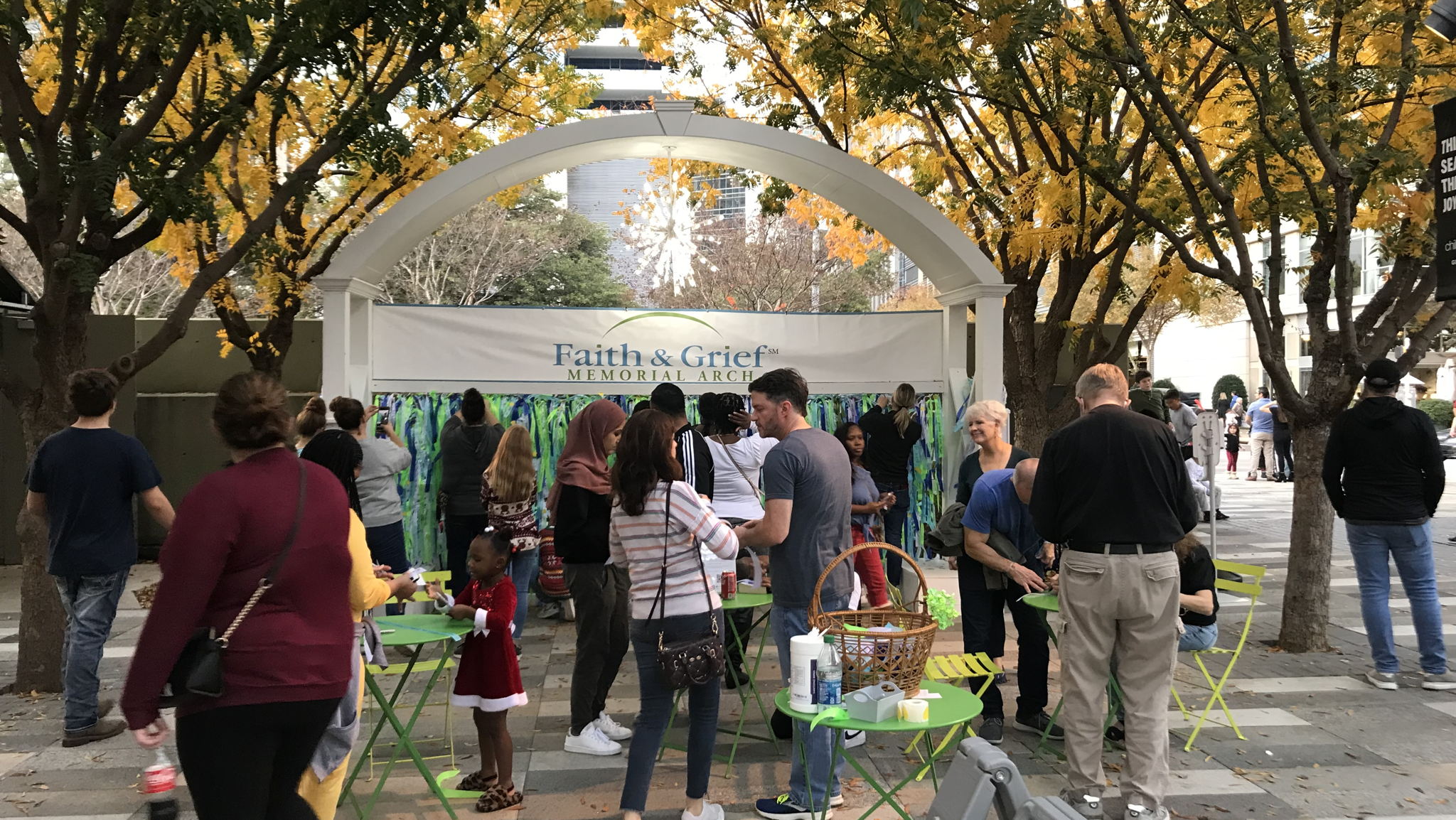 Grief is a journey not to be taken alone. Faith & Grief is available to all who walk this path.
$400
raised by 2 people
$1,500 goal
Faith & Grief Ministries recently began its 12th year of providing supportive programming for individuals who are grieving following the death of a loved one.  From our beginnings, hosting one monthly gathering in one location, we have grown to offer
      * 11 monthly gatherings in multiple locations
      * Ongoing 8-week grief workshops and weekend retreats, some addressing specific types of loss
     *  Robust online presence including gatherings, workshops, relevant podcasts
     *  Faith & Grief Memorial Arch, in downtown Dallas since 2106, invites the community to remember deceased loved ones during the holiday by writing their name on a ribbon and adding it to the arch.             
As one of the co-founders of this wonderful ministry, I am asking my friends and family to support our ongoing efforts by including Faith & Grief in your generous North Texas Giving donations.  Your contributions will allow us to expand our reach to many more individuals who are processing their grief on a daily basis.    Thank you!