Carr P. Collins Service Center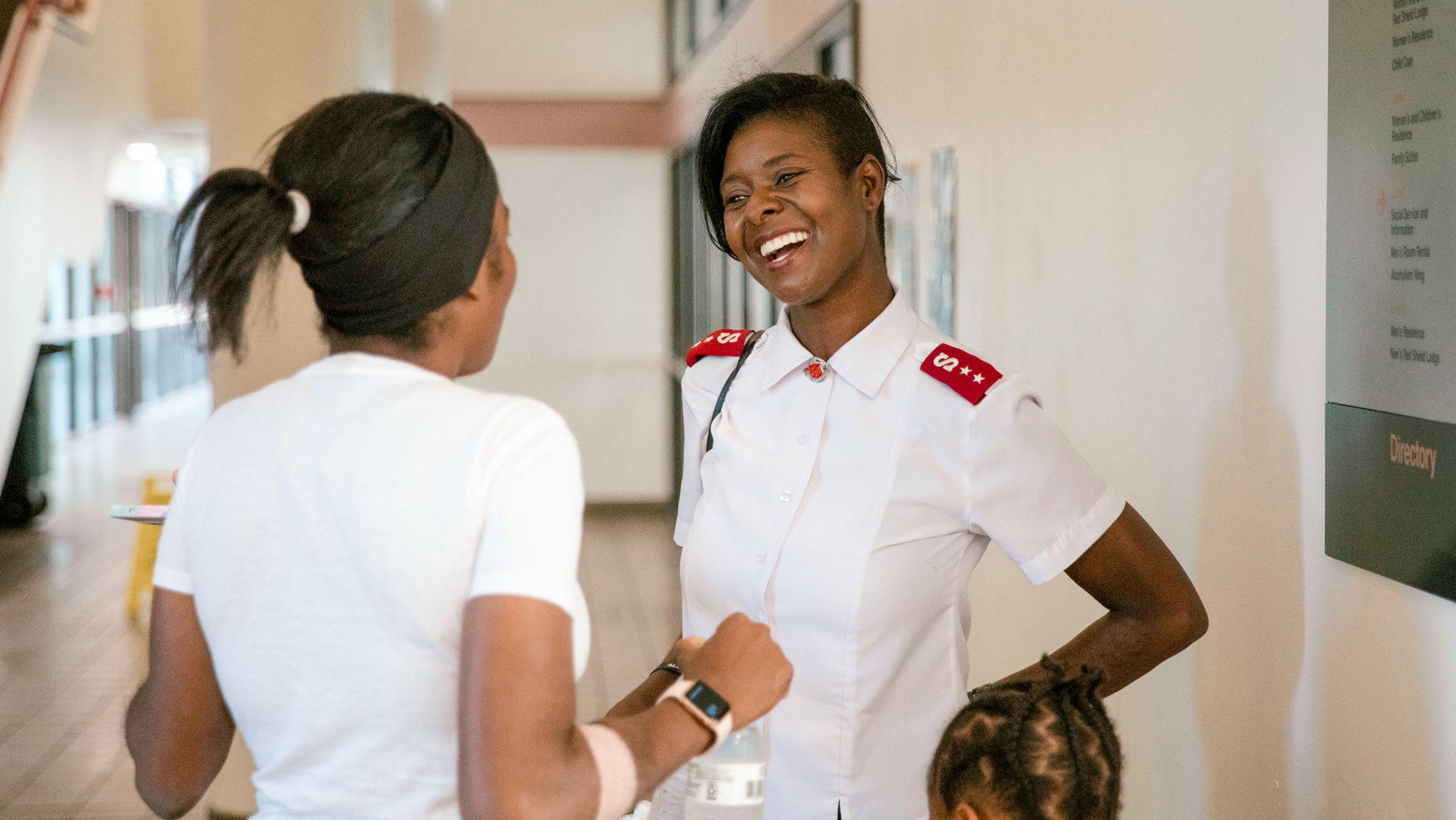 Please help us in raising funds to support the work of The Salvation Army in North Texas.
$1,150
raised by 4 people
$2,000 goal
Captains Joe and Maxie DeBlanc
5302 Harry Hines Blvd
Dallas, TX 75235
Phone: (214) 424-7050
Year-Round Services
Food Pantry: Monday, Wednesday, Friday from 8:30-10AM
Seasonal Services
Cooling Station: Monday-Friday from 8:30-10AM *Anytime the heat index reaches 100 degrees and above

Ministry Services 
*Through the Harbor Light Corps Program
Worship: Sunday from 10-11:30AM
Women's Ministry: Thursday from 3-5PM
Men's Ministry: Thursday from 3-5PM
Bible Study: Monday-Friday from 11-11:30AM
Adult Music Program: Praise and Worship Rehearsal is Saturday from 2-4PM, Daily Chapel Service is at 7PM *Calendar outside chapel
Programs and Service Information
Residential Treatment: Men and women who are on parole or probation are court ordered to the Substance Abuse Program for residential and outpatient treatment. Licensed chemical dependency counselors provide comprehensive addiction counseling and supportive services in a structured environment to help client strengthen themselves against the strongholds of addiction.
Men's and Women's Shelter Care: Emergency shelter provides safe refuge from the streets while providing for all basic needs. Transitional shelter, which includes targeted services for veterans, is the next step and allows for clients unique needs to be addresses with a focus of ending their homelessness.
Victim Services Program: With specialized staff and a trauma informed approach, victims of domestic violence and sex trafficking receive safety from abusive relationships through confidential shelter and a path to independence through supportive services. 
Rapid Rehousing: Rapid Rehousing helps individuals and families quickly exit homelessness and return to permanent housing.  It provides resources and services that are tailored to the needs of the household while safely in their own home.
Homeless Prevention: Financial assistance and tailored services empowers families to remain in their homes, while stabilizing their financial situation and improving their employability and income.
Job Readiness: One-on-one and classroom style job readiness services help clients obtain the skills needed to secure and maintain employment and/or advance in the workforce.
Financial Education: Financial education services include a four-class course and focusses on teaching clients the tools to increase their financial capability and improve their financial security.
Food Pantry: The food pantry addresses families food insecurity by providing nutritious groceries, so they do not have to make the choice of paying a bill or feeding their families.
For more information please visit -
https://salvationarmyntx.org/north-texas/carr-p-collins-social-service-center
Make a hands-on impact and volunteer with your neighborhood Salvation Army! See our volunteer opportunities and sign up at the link below. 
https://www.cervistech.com/acts/webreg/eventwebreglist.php?org_id=0146