Katrina's Funding for New Friends New Life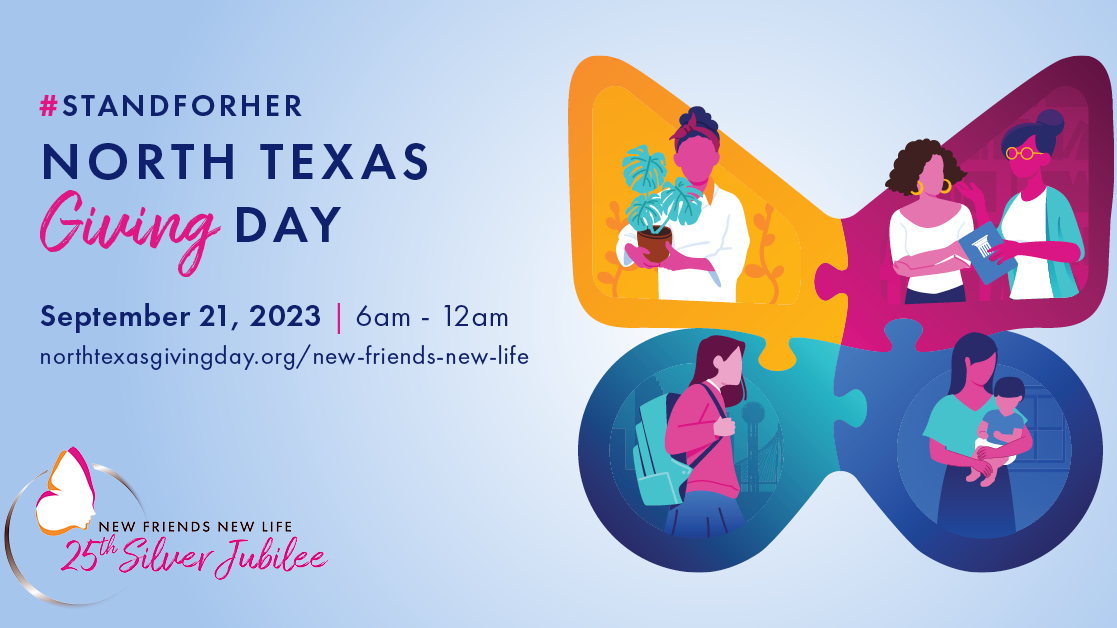 Help me and NFNL reach our 25th Anniversary Fundraising Goal to serve survivors of trafficking.
$555
raised by 9 people
$500 goal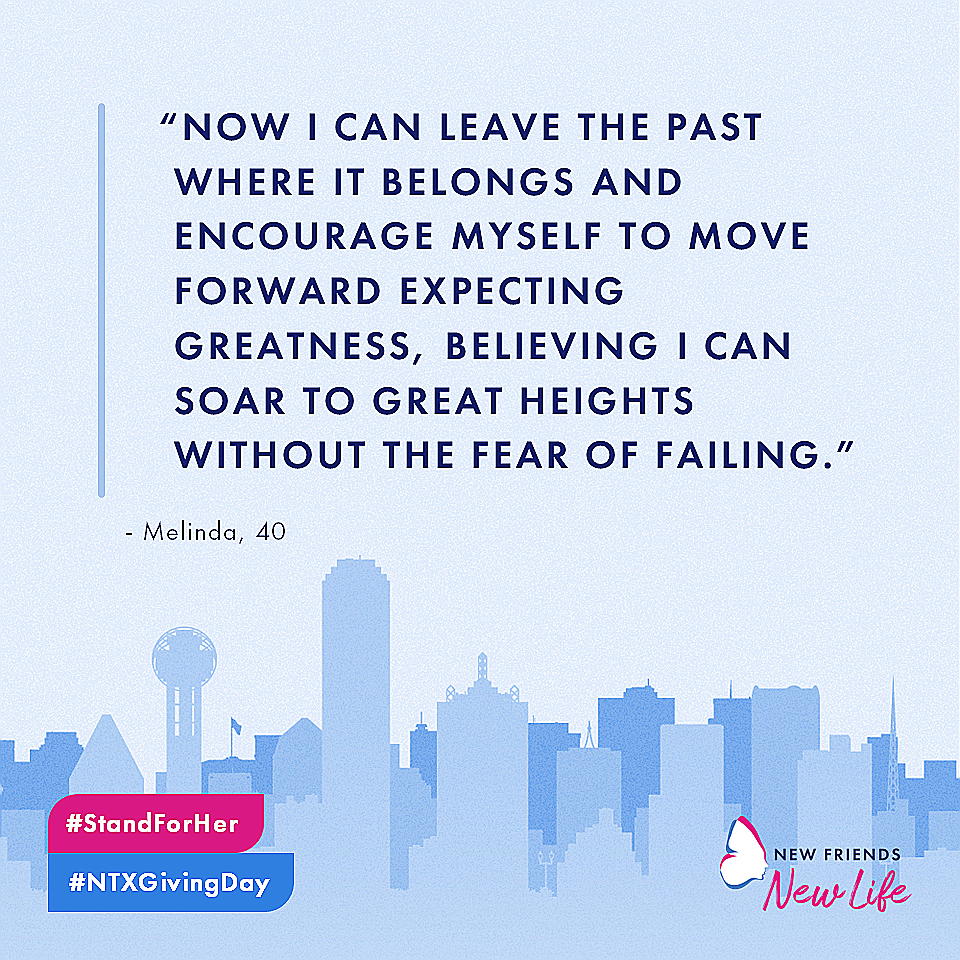 Texas ranks second in the nation for the highest number of sex trafficking victims, and Dallas ranks second in the state. This illegal sex trade generates $99 million a year for traffickers, and the average age a girl is trafficked in the United States is between 13 and 15 years old. New Friends New Life serves women and teen girls who have been trafficked or sexually exploited (i.e., forced into prostitution, brothels, clubs, or pornography). NFNL addresses the problem of sex trafficking in Dallas by stepping in to ensure survivors of trafficking and exploitation have the mental, tangible, and economic tools necessary to escape the sex trade for good, as well as advocating for policy change and education to bring awareness to trafficking and aid prevention efforts. In 2022, NFNL served 357 women and girls. 
NFNL opened the onsite Legal Advocacy Clinic in September of 2022. Since opening, the clinic has helped over 112 survivors with legal aid in the areas of family law, criminal law, victim advocacy, and housing issues. June of 2023, NFNL broke ground on the Liberty Street Garden, an innovative partnership between The Meadows Foundation, New Friends New Life, and Bonton Farms that provides survivors of human trafficking a means to earn a living wage as they build a new life. 
This year, NFNL is celebrating its Silver Jubilee and 25 years of helping restore and empower sex trafficking survivors and driving awareness to this issue in our community. Your support is critical as we continue to #StandForHer today and moving forward.