TexasCARES Save a Cat or Kitten!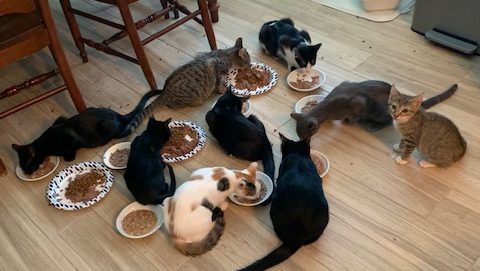 TexasCARES Rescue- Donate- help continue a mission of spay, neuter & finding homes for Kitties!!!
$575
raised by 3 people
$1,000 goal
A foster based rescue helping small shelters and individuals vet and find homes for cats and kittens.  Your donations help to vaccinate, spay, neuter and  rescue those in need.  We are always in need of donations to cover medical expenses and to be sure we are adopting out healthy happy cats and kittens to great homes.   We have a matching donor so your dollars can count twice. Please donate!
This fundraiser supports
Texas CARES
Organized By Laura Latham