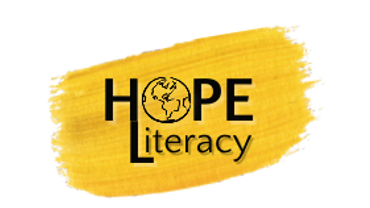 Help us raise funds for new sites, teacher training, and the Metroplex Literacy Conference
$100
raised by 1 people
$1,000 goal
HOPE Literacy equips churches and nonprofits to reach international neighbors for Christ.  Our mission is to Help Other People Excel by sharing the gospel of Jesus Christ through English language and literacy instruction. 
We are meeting a vital need in our neighbors' lives.  Twenty percent of adults in the US read and write at 3rd grade level or below (Proliteracy).  For many ESL students, learning the English language determines whether or not they will be able to get a job, communicate with their child's teacher, or just function in their everyday lives.
We have 12 active sites, supporting 76 volunteers, teaching 472 students.  Ten of our sites are in the Dallas/Fort Worth area.  Some of our newest sites are in Blanco, Texas, Colorado Springs, CO, and Managua, Nicaragua.   One of our sites reaches Afghan asylees, while another reaches Africans from the Congo.
Last year, your donations enabled us to help sites with New Start Grants, either to launch them initially or to get them restarted after Covid shutdowns. New Start Grants provide directors and teachers with initial purchase of curriculum and classroom supplies.  We are actively working on new HOPE site startups in the DFW Metroplex and beyond.
This year our initiatives are funding for Hope Literacy Nicaragua, teacher training, and continuation of our New Start Grant program.
Please consider becoming a part of this work that God has entrusted to us.