The Main Place
Mission Statement
The Main Place provides new clothing and personal items for homeless teens and individuals or families who are in need.
We provide the ultimate shopping experience, with the goal of changing the self-image our clients have of themselves as we:
supply high quality, trendy, age appropriate, well-fitting clothing
remove or reduce our clients' financial burden
enable clients to fit in
raise clients' self esteem
show love through our service
end the cycle of despair and dispassion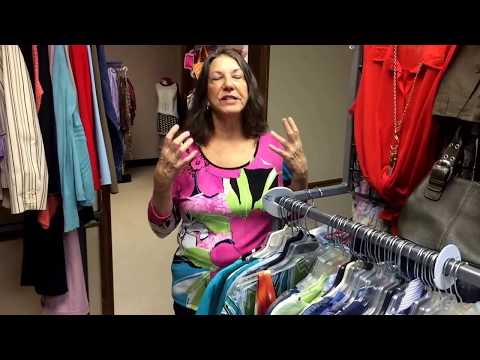 FUNdraising Pages
Want to do more for your favorite charity? We've made it easy for you to raise money by creating a personalized FUNdraising page.
View all FUNdraising Pages
The thread that binds all our programs is our focus on raising the self-esteem of our clients. The Main Place is unique; there is no template in the U.S. We do not simply provide new and nearly new clothing;we teach how to dress for success by providing instruction on modesty and the proper clothing to wear for different occasions. We also instruct clients as to which styles enhance their body type and which colors are their most complementary.

The Main Place ensures that every client has the ultimate shopping experience complete with their own "image consultant" who personalizes their outfits and often builds entire wardrobes. We serve all as though they are the clientele of the personal shopper at Neiman's or Nordstrom's.
We see their transformation as we engage with them, point out their best features, love on them. They way a person feels about themselves impacts their entire life - we love showing our clients how worthy they are.
For the homeless teen the outcome is the confidence to focus on their education and graduate to a world of opportunities. For the domestically abused, the outcome is to rebuild their self-worth, permanently terminate the relationship with their abuser, and make a new life. For the jobless, it's the confidence to locate worthy employment, and become or return to being, a contributing member of society.


We see an immediate impact on the lives of women and children as they arrive, as we dress them, and as they exit. We have always had the clients write thank you notes, but have added an exit survey, as of 2018. A visually impaired woman arrived, needing clothes for everyday wear. On the exit survey, where asked to rate her self-confidence before being served, she said her's was a 1 out of a 1-5 scale. Upon leaving, she rated her self-confidence at a 5, with the comment that she was touched by the personalized, kind attention from her image consultant. Another woman walked over 2 miles for her appointment since she has no car. She and her 9-year-old daughter were recovering from a tremendous loss. She needed work clothes and an evening dress for a formal event at work. On her exit survey, she said her self-confidence at arrival was a 3, and was worried she would look ugly in her faded pants for the party. She came out of the dressing room wearing a black and silver dress with matching shoes and earrings, and a huge smile, declaring, "I feel awesome!" At her exit, she rated her self-confidence at a 5.

The following is about V and how The Main Place has helped her in many ways throughout the years.

Years ago. She was first referred to us by Project PASS - the program for homeless students in the Irving Independent School District. TMP dressed her for senior activities. She went to prom in a beautiful purple evening dress - her favorite color.

Life happened. She had 2 children, now age 5 and 2. She was a victim of domestic abuse and in 2017 sought shelter at Brighter Tomorrows who referred her to us. TMP supplied their needs.

She got a job. She got an apartment. She contacted The Main Place wondering if we could help her with furniture and was reminded that we didn't carry household items. We were happy to supply clothing, bath & bedding. She and her children rode the bus. We drove them home because she couldn't handle the stroller, the five-year-old and all the packages.

The apartment is small, but she is grateful. We discovered it was empty. No furniture. No beds. The three of them were sharing a single blanket on the floor. No pots, no pans, no dishes, no food. Nothing. She is smart and sweet and brave. We were compelled to broaden our mission. We networked and sent an email outcry. God touched the hearts of many who responded. We were able to furnish the entire two-bedroom apartment and outfit the kitchen. Embassy City Church provided a brand new 32" flat screen TV, made the delivery and set everything up. She now has a "home'.

Her note of thanks to The Main Place: I haven't felt like anyone's genuinely cared - in a long while. A place like this - these ladies chose to be here, they chose to be a part of people's lives and that's why I think this made me feel as if I was cared about. I appreciate this experience more then I can express. It's a loving atmosphere, and that's what I appreciated the most. Starting over is scary enough, thank you for easing the transition. V