Your donation will help keep Sky from disappearing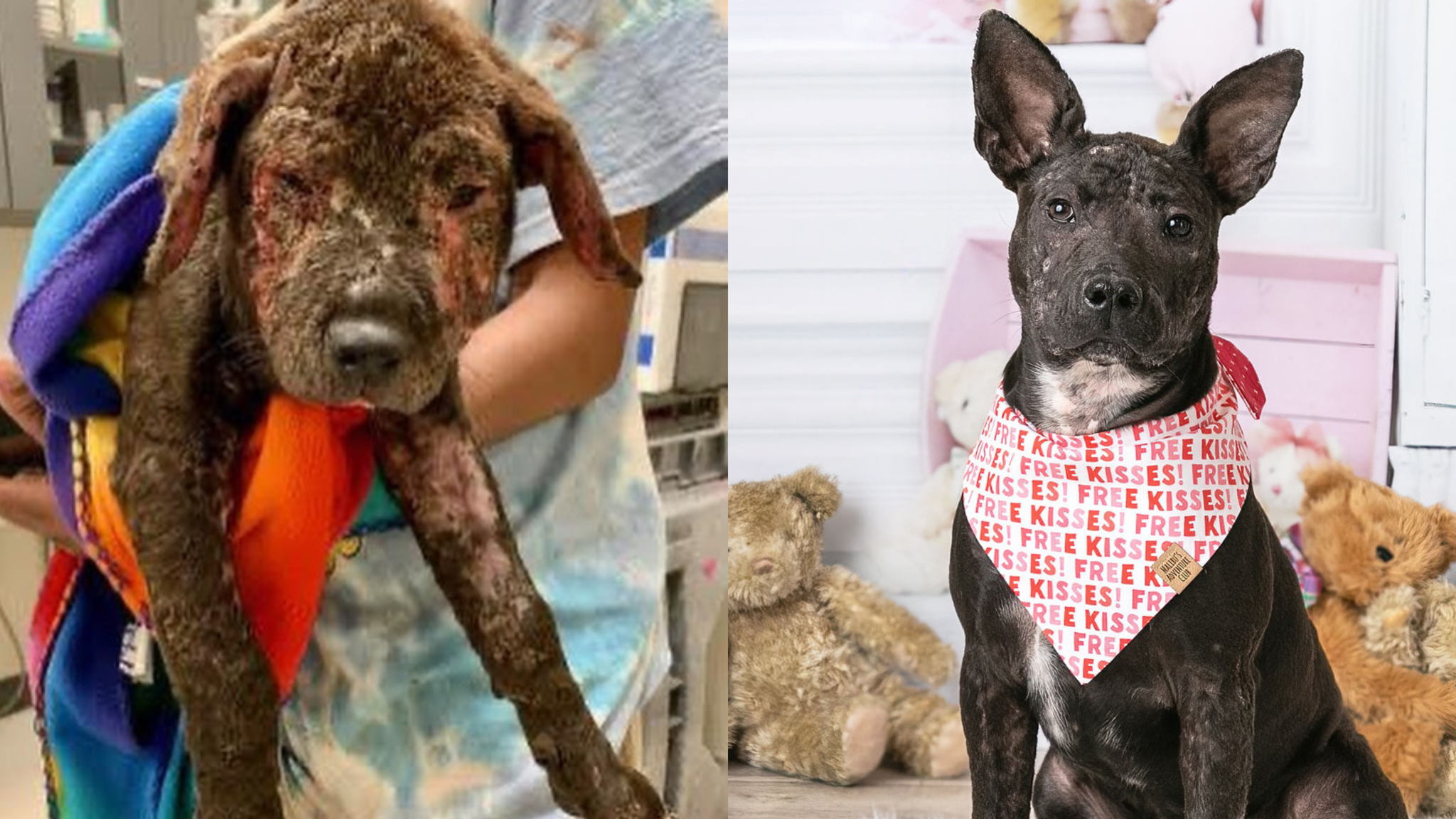 Your donation will help keep Sky from disappearing.
$75
raised by 1 people
$1,000 goal
3 month old Sky came into the shelter with her sister, Jovie in a disturbing shape. Both Sky and Jovie were malnourished bodies painted from head to toe in raging infections and open wounds.Both puppies found fosters with DPA and began their journey to recovery. They received nutritious food, skin supplements, baths, and lots of TLC in their foster homes.Jovie's skin was healing well and she was deemed healthy enough to schedule a spay appointment. Soon after, Jovie was ADOPTED!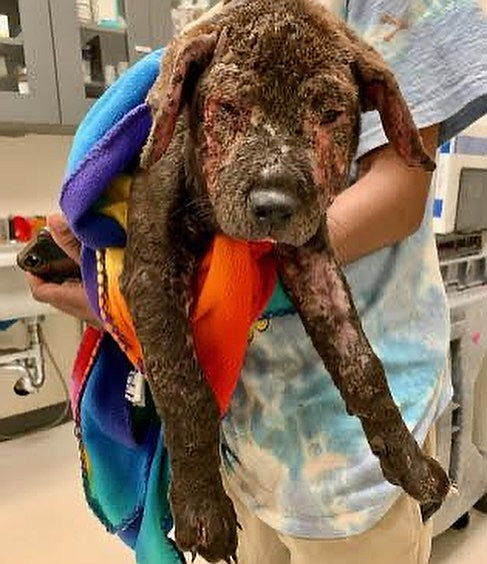 Sky's health issues revealed blisters around and inside her mouth and after examination, she was diagnosed with ischemic dermatopathy resulting in generalized alopecia, a skin disease that results in decreased oxygenated blood supply to the skin. An unanticipated tail amputation arose from an accidental "happy tail" incident that resulted in an injury at the tip. Up to date, the total cost of her medical care is $1,475.87. Despite her medical challenges, Sky brings joy to everyone she meets. She is very attentive to her human and enjoys furry companions dogs and cats alike. If you would like to adopt Sky, please email adopt@dallaspetsalive.org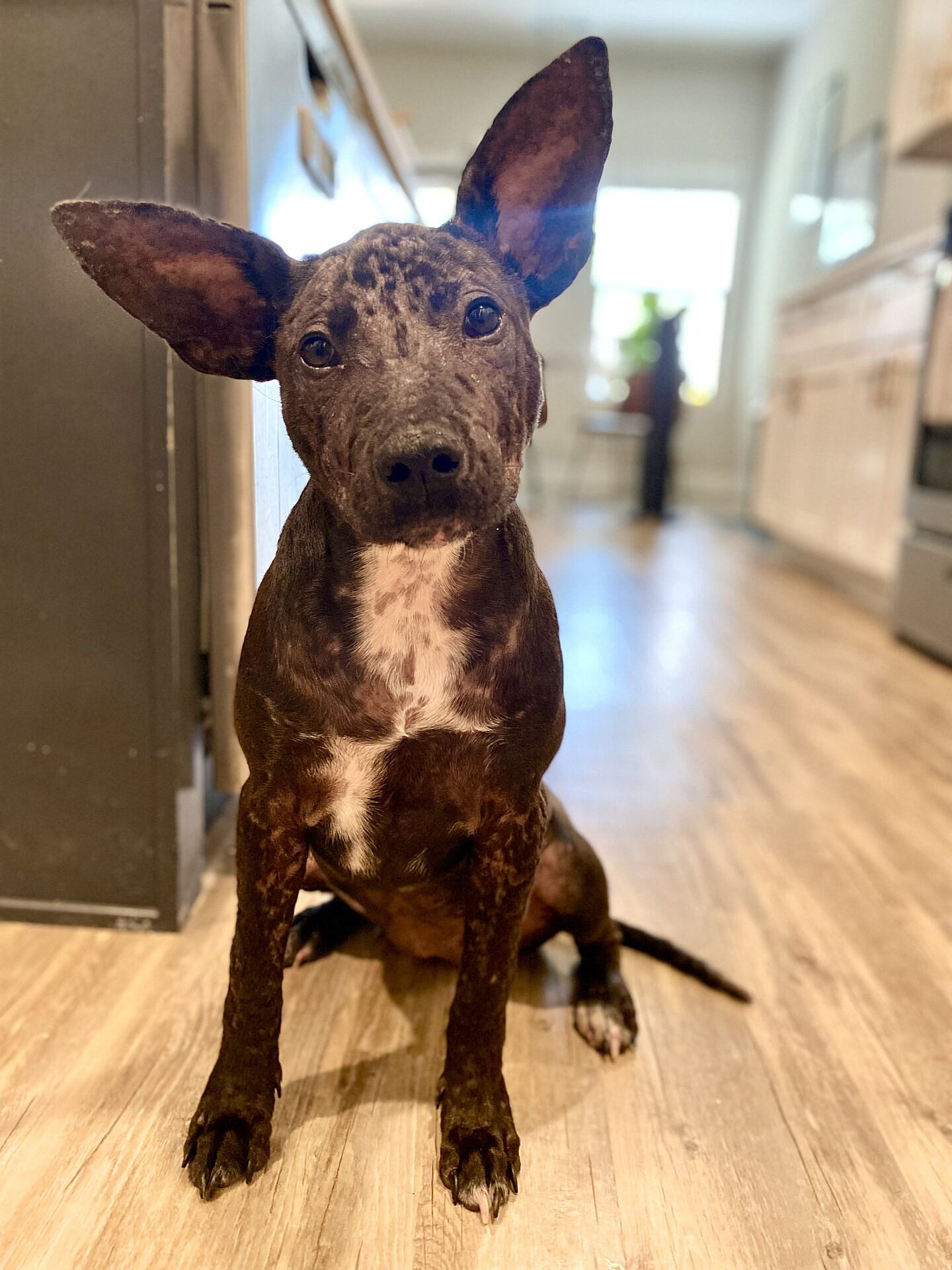 When you see what others don't, you can do what others won't. Your donation prevents homeless pets like Sky in North Texas from disappearing. 
Dallas Pets Alive (DPA), founded in 2012, is a primarily volunteer-run, foster-based rescue organization dedicated to saving the lives of healthy and treatable pets at greatest risk of euthanasia in North Texas. Most pets that come into our care have medical issues so severe that shelters do not have the capacity for support. While fostering and adopting homeless pets is central to our mission, DPA has made it a top priority to proactively work with the community to help keep pets in their homes and out of local shelters. DPA proactively reduces shelter intakes by helping owners whose circumstances put them in a position to consider surrendering their pet(s) to a shelter through our Positive Alternatives to Shelter Surrender (PASS) program. DPA has worked diligently to build a reputation as a leading animal welfare organization in North Texas. DPA has saved over 11,000 pets as we embark on 10 years of serving North Texas.
Foster & Adoption Program: Fostering is the heart of Dallas Pets Alive's rescue mission. Because we don't have a shelter facility, the number of dogs and cats we can save depends entirely on the number of fosters who open their homes and hearts to our community's homeless pets. Fosters provide a lifeline and a second chance for pets who may be underage, injured, or simply in need of some TLC before they can be adopted. DPA focuses on the pets that need us most, many coming to us with major medical issues or behavior needs. We believe each animal is worthy of getting a second chance at forever. 
PASS Program: PASS provides resources to pet owners to keep animals out of shelters and offers virtual support for pet ownership hardships. "Unfortunately, when economic hardship strikes families, even the furriest members feel it," said Leslie Sans, Executive Director. "When job losses increase, so do pet surrenders, especially for older pets and those with special needs and medical conditions. That's why our funding during this time is so critical. In 2021, PASS prevented 399 pet surrenders and had over 2,000 interactions with families and individuals needing pet assistance. Since 2016, PASS has assisted 12,829 families and individuals and has prevented 1,734 animals from being surrendered to local shelters. 
DPA's Foster-based Rescue Program needs funding for:
DPA fosters provide a lifeline and a second chance for pets who may be underage, injured, or simply in need of some TLC before they can be adopted. The positive impact a foster has on a dog's or cat's adoption prospects may depend on DPA having the resources for the medical care and training necessary to prepare that animal for success..
Most pets that come into our care have medical issues so severe that shelters don't have the capacity to care for them. More than a 1⁄3 of the animals DPA helps are considered Major Medical Cases ($1,000 or more in medical expenses). In 2021 we spent more than $255,000 on medical treatment for animals from basic vaccinations to heartworm treatment to major surgeries.
An animal's behavior problems can be frustrating and overwhelming, but many common issues can be addressed with a little knowledge, training and consistency. An experienced trainer can often be extremely expensive but can make the difference for an animal in search of its fur-ever home.
The families and individuals that seek out our PASS program are most in need of:
All Kinds Of Vet Care
Temporary Boarding
Pet Deposits
Hiring A Trainer
  Thank you for supporting and donating to Dallas Pets Alive. Please feel free to spread the word about this great opportunity so we can save more lives!