Support FOC Teen Interns & Ambassadors Program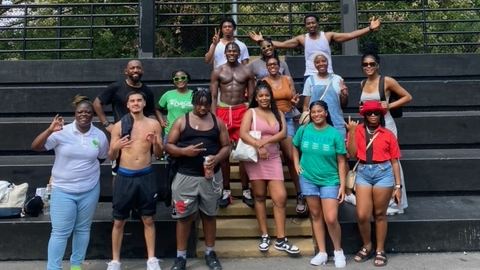 Hey Family, Support the Middle School Ambassador Program and College & Teen Interns Program!
$610
raised by 7 people
$4,000 goal
Support me in raising 4,000 dollars that will go towards programs that I have listed below!
Middle School Ambassador Program
The purpose of the Todd Middle School Ambassador Program  aims to improve and develop the character of students in the community to ensure young people of Oak Cliff have the knowledge, help and resources to reach their full potential as successful, passionate and healthy leaders. We empower them to visualize college and career pathways they previously thought were unattainable. It is important for teens to know how to dress, act, and talk around employers before they enter the "real" workforce after college. This internship is a window into a potential lifestyle, as well as an opportunity to gain real world experience and on-the-job skills.
Teen Interns
The purpose of the For Oak Cliff Teen Internship Program is to provide opportunities for student engagement in the Oak Cliff community and experiential learning. The intern role is limited to the Summer term only; select year-round internships may be available.
College Interns
College interns participate in experiential learning opportunities that align with their career goals and help increase their post-graduation marketability.They are engaging in active experience and reflecting on the experience in a purposeful way.