Join Me in Making a Difference for Pets in Need!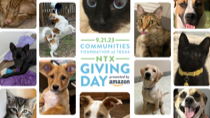 Take Me Home Pet Rescue is dedicated to reducing our homeless pet population.
4 donors
raised $476
25 donor goal
I'm excited to share my heartfelt commitment to a cause that means the world to me – Take Me Home Pet Rescue. As someone who has personally experienced the immeasurable joy of adopting pets from this remarkable organization, I can attest to their dedication to ensuring every dog and cat finds a safe, loving forever home.
My own journey with Take Me Home began over a decade ago when I welcomed Petey and MJ, my beloved 12-year-old cats, and Bucky, my cherished 9-year-old dog, into my life. They have been more than pets; they are my family, confidants, and best friends. The incredible bond we share fuels my passion for animal welfare, inspiring me to do more.
When the pandemic struck and life slowed, I saw an opportunity to make a difference. I decided to open my home to animals in need by becoming a foster parent. Little did I know that this decision would lead to fostering 28 dogs and five cats, each one stealing a piece of my heart before finding their forever homes. The fulfillment I've found in this role led me to take on even more responsibility – I became the volunteer coordinator and recently joined the Board of Directors.
Take Me Home Pet Rescue isn't just an organization; it's a community of like-minded individuals driven by the same goal – to provide safety, health, and happiness to our four-legged companions. A staggering 70% of their budget directly funds vital veterinary care and medicines, ensuring every animal receives the attention they deserve. With their unwavering commitment, they save over 300 animals every year from uncertain fates.
The journey to a compassionate and humane society begins with us. By supporting Take Me Home Pet Rescue, we're changing the lives of individual animals and contributing to North Texas' efforts to combat the homeless pet crisis. As they rely on the kindness of donors, your contribution in any amount will go a long way in their mission to rescue, heal, and rehome dogs and cats in need.
On North Texas Giving Day, I'm proud to lend my voice and resources to this cause close to my heart. I invite you to stand beside me in this endeavor. Together, we can make a lasting impact on the lives of animals and the community. Your support means the world – to me, to Take Me Home Pet Rescue, and most importantly, to the animals whose lives we touch.
Thank you for considering this heartfelt plea. Let's make a difference together
https://www.northtexasgivingday.org/organization/Take-Me-Home-Pet-Rescue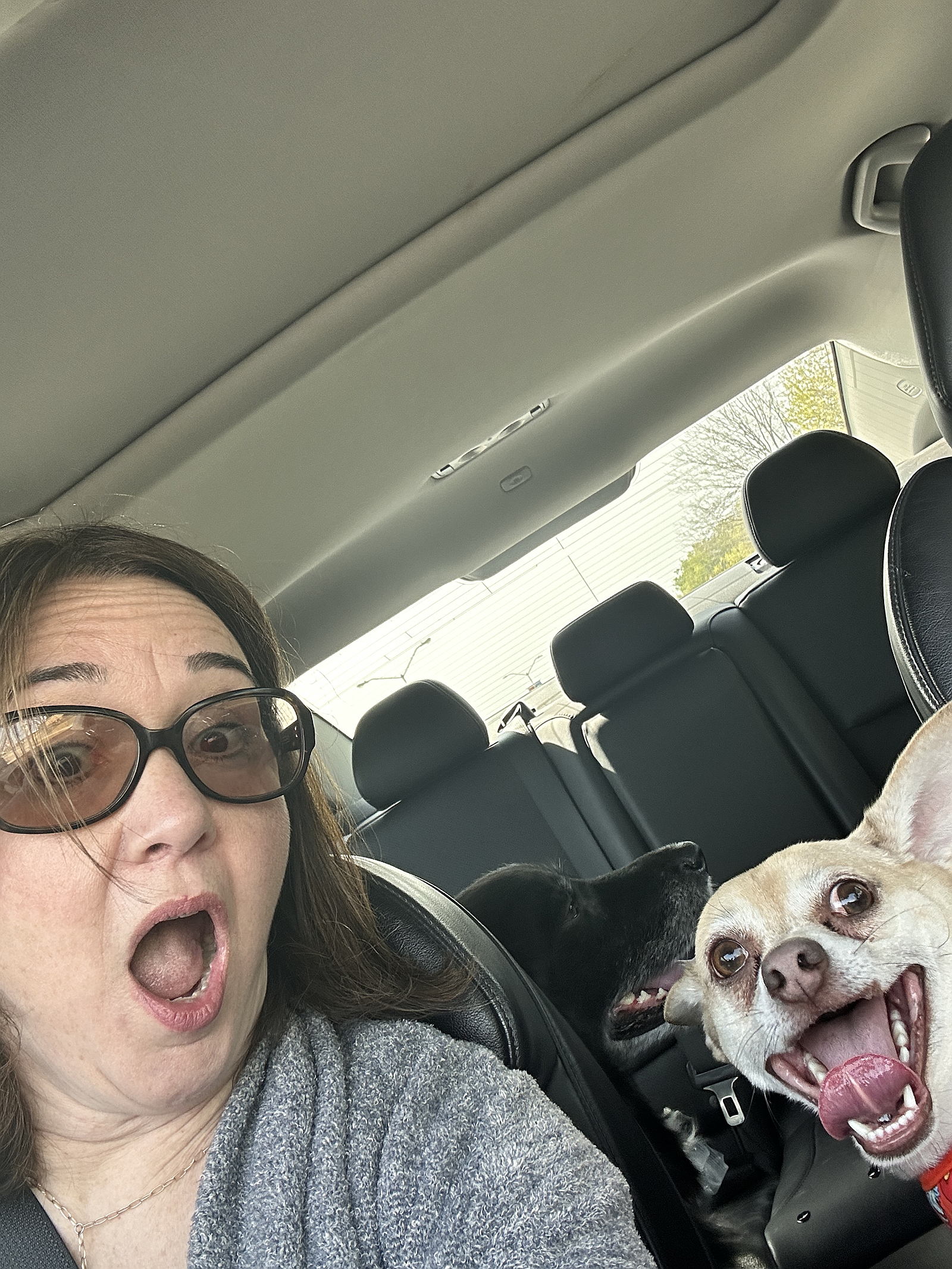 The wild faces I make to get the dogs to take photos!